Sydney CBD Parking Information
Sydney CBD parking is not easy to find. With so many landmarks and attractions, such as the Opera House, Darling Harbour and The Rocks, it's bustling with tourists and visitors 7 days a week. Then add the half a million people commuting into Sydney CBD each day for work. Getting to and around the CBD is best via public transport, but if you can't avoid driving to Sydney CBD, then keep reading for the best and cheapest places to park.
---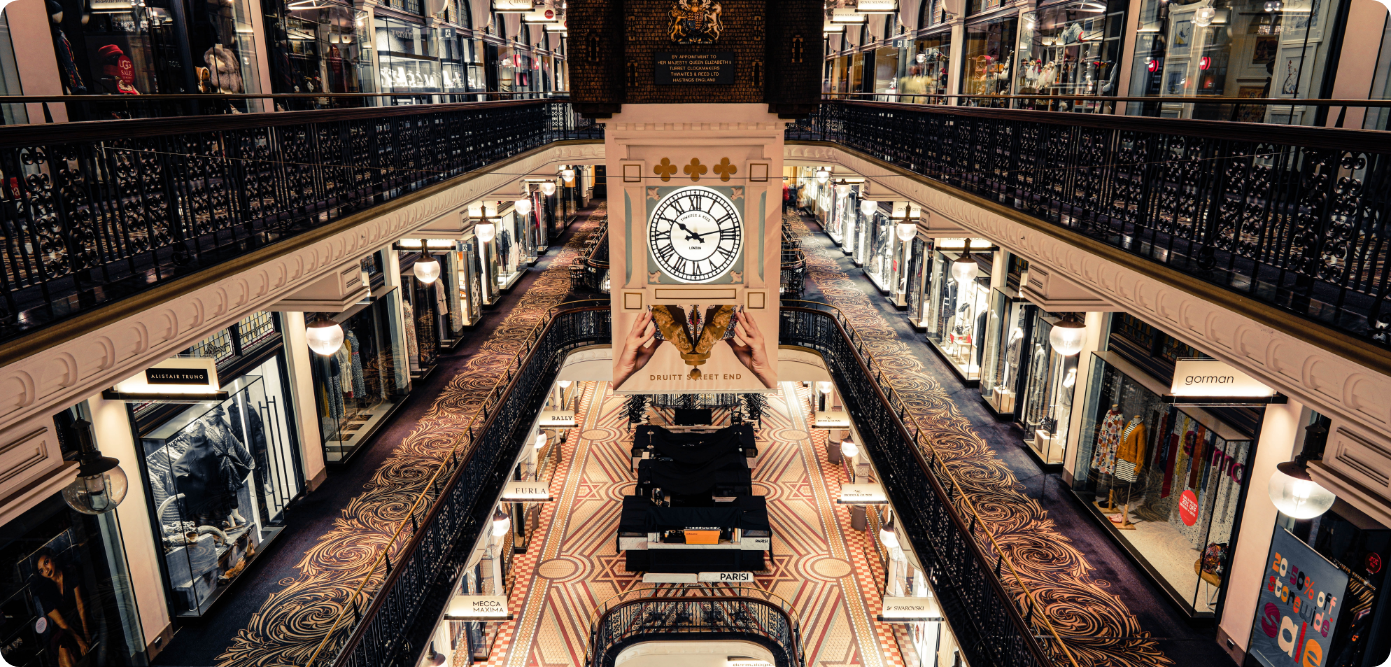 Queen Victoria Building, located in the heart of Sydney's CBD.
On-street Parking
Street parking in the CBD is very hard to find, with most curbs reserved for loading zones during the week, otherwise strict time limits are applied, e.g. a maximum of 1 hour of parking. Parking inspectors are rife in the area, so be wary of overstaying or parking illegally ($35 million dollars of fines are issued in Sydney CBD each year, Yikes!) On-street parking rates: $7.20 per hour (Mon – Fri 8am -6pm) for 2 hours maximum. Off-peak parking rates: $3.90 per hour at all other times for 4 hours maximum. The City of Sydney has a map of the pricing of parking meters.
Off-street Parking
There are car parks around which charge exorbitant prices of up to $80 per day. We think these prices are obscene, so we've been on a mission to bring you the best parking deals around the CBD up to 75% cheaper parking than the traditional car parks around. These prices can only be booked through Share with Oscar.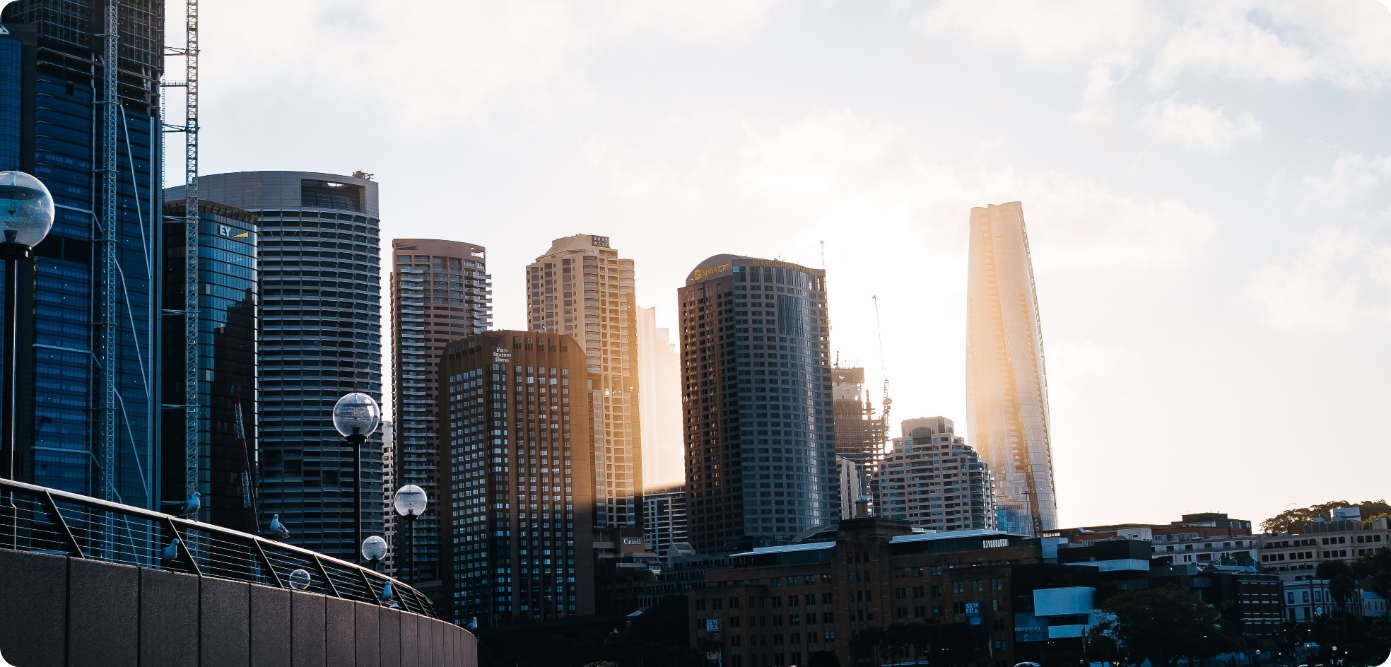 Sydney CBD from the Opera Bar, one of Sydney's most iconic bars.
Monthly parking in Sydney
You may prefer to lock in a permanent parking spot and save yourself the trouble of having to think about parking every day. Arranging monthly parking (whether it's 24/7, just Monday to Friday, or for a few days a week) is also something Share with Oscar can help with. Monthly parking is also generally cheaper than booking daily as you are locking yourself in for the month.
Share with Oscar now also offers monthly parking across Sydney CBD. If you're looking for a secure and undercover space with unlimited parking access to your spot, then you're in the right place!
Check out our range of cheap monthly parking options: Click Here.
Free parking
There is limited free parking in the City, but you may be able to score free parking if you plan ahead. Spot Parking have mapped out all the streets in the city with free and paid metered parking so check out their map before you head out. If you just need to somewhere to stop your car, the City of Sydney have introduced free 15 minute parking in some areas. Find these streets here. Look out for the signage outlining this option. You will still need to get a ticket and place it on your dashboard '1/4 P free with ticket'. Of course, if you need to stay longer than 15 minutes you will need to put some money in the metre. You can also grab 2 hours of free parking at Broadway shopping centre, and then prices go up from here.
Public transport
Multiple train stops and buses that run in and throughout the Sydney City, as well as light rails and ferries.
Popular places
The Domain, Westfield Sydney, Sydney Harbour Bridge, Darling Harbour, Sydney Opera House, The Rocks, Circular Quay, MCA, Royal Botanic Gardens, The Art Gallery of New South Wales, Hyde Park, ANZAC War Memorial, St Mary's Cathedral, The Star Casino, Martin Place, The Queen Victoria Building (QVB), Barangaroo, Chinatown, World Square, Capitol Threatre, Capitol Square, Central Station.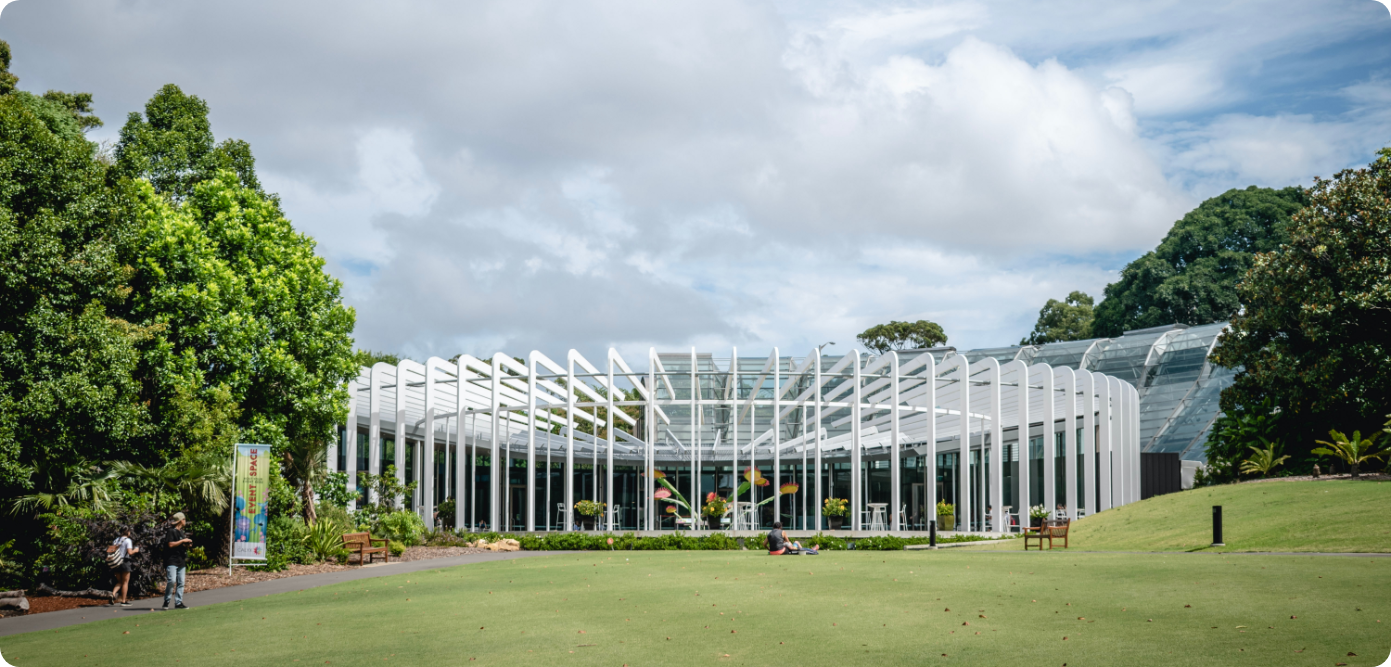 The Calyx, located within the heart of the Royal Botanic Garden.
Other information
Sydney CBD parking prices drop quite significantly on weekends, and evenings with off-peak rates starting from $15 overnight if entered after 5pm in the major car parks. For further information, check out our blog on how to find affordable parking in the CBD for every type of situation.
---