Parking options
Share with Oscar offers the cheapest all day and overnight parking options around SMC Convention & Function Centre. From just $20 per day and 2 minutes away from the hotel, parking is available via online bookings only. No fine print. Just simple, transparent parking.
How it works:
Register an account
Select a parking option and the time and duration you require parking for
Book and pay for parking online. You will receive further instrucitons on how to park after you pay.
Arrive at the location and the staff will verify your booking.
Cunningham St, Haymarket
$20 flat daily rate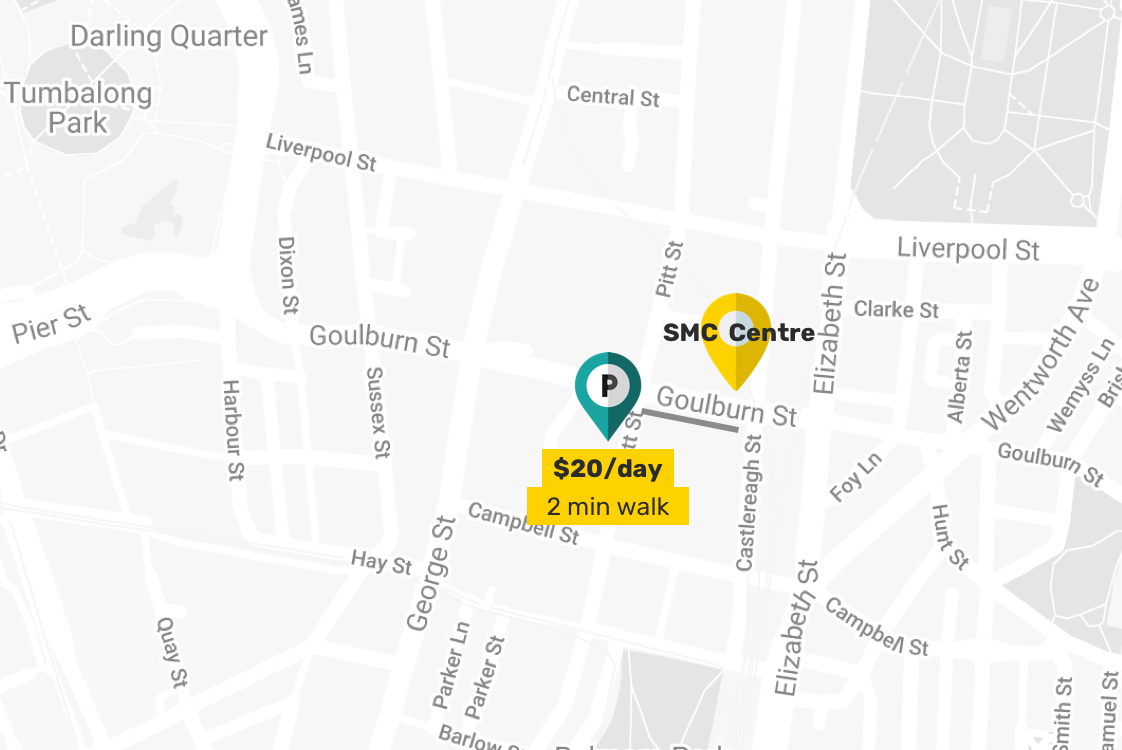 2 min walk
(closest)
Ideal for attendees parking for the day
Book now