Just a few more days until V-day, still don't have anything planned for Thursday? A bit short on cash, but still want to make your special someone feel special? Oscar's got you covered. We've got some last minute affordable valentines day ideas! (we promise they won't think you're a cheap date!)
A home-cooked meal with dessert!
Cheesy? Heard it before? Been there, done that? We PROMISE (from the opinions and experience of everyone we asked), the classic homemade, candlelit dinner will make them melt! It's ALL about that little bit of effort you put in (or stage)! So bring out the cookbook (and make sure it's on show so that they can see you put in the effort), put on an apron and a tea towel across your shoulder, strategically swipe a dash of flour on your cheek, and turn on some smooth jazz or Bryan Adams on spotify, and a homemade Valentines day card, and that will be the sweetest gesture of the year GUARANTEED!
Easy Valentine's Day recipes
that look impressive, but are actually pretty easy Make it extra special by preparing a dessert!
Easy dessert recipes
that will impress
And the finishing touches: – Candles from a discount store ($5) – Flowers from your neighbour's garden (free)
Spotify playlists: – Bryan Adams – Smooth Jazz – Romance This is an inexpensive way to spend the most quality time with the one you love without the crowds and other couples shamelessly throwing their love in your face, and without the hassle of trying to find parking.
So cooking isn't your thing? How about a romantic stroll through a secret garden?
Walk through
Wendy Whitely's secret garden
/Luna Park – There is a heartbreaking story behind how this lush, tranquil garden was formed. Made from love and appreciation for life, with winding paths, benches, sculptures, and panoramic views of Sydney harbour, this slice of romantic paradise in North Sydney offers the perfect inexpensive last minute Valentines Date idea to spend some quality time together. To finish the night, head down to Luna Park (just a 4min stroll away) and seal your date with a romantic kiss at the top of the Ferris wheel overlooking Sydney Harbour.
Picnics watching over the sunset with scenic views
It's all about the scenery, because let's face it, scenic views = romantic AF. Look at some scenic views, then look at each other, then look at more scenic views. It's sure to get the heart pumping! #scenicviews #viewsfordays. And how about them ocean scenic views? Watch the day end and the night fall at Clovelly, looking out to Gordons Bay and Coogee, or watch the sunset over Watson's Bay. So pack a rug, a picnic and extra blankets and portable speakers (again, we recommend some smooth jazz to set the mood). Then, of course go somewhere high for some great city scenic views – Taking your date to the Sydney Tower Eye overlooking the entire city, or OBar in Australia Square for more panoramic views of the city? Avoid the crowds and find cheap parking by booking your Valentine's Day parking in advance with your's truly, Share with Oscar. Find cheap City CBD parking
here
.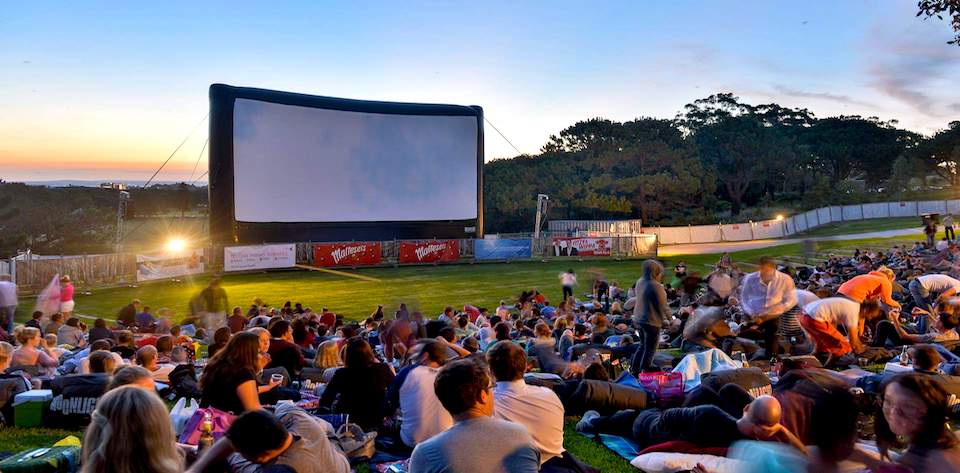 Outdoor Cinemas – Movies under the stars?
Roll out those blankets, pack a basket of snacks or grab your meal there. There are plenty of locations to choose from, just pick your backdrop! Whether that's beachside, harbourside, or the parklands. here are 4 Sydney locations putting on a show for you! Roll out those blankets, pack a basket of snacks and it's an inexpensive way to enjoy quality time together. – Bondi Open Air Cinemas are showing the ever so classic, Notting Hill this Valentine's Day. – Moonlight cinema are playing Crazy Stupid Love this Valentine's Day in Centennial Park. – Mov'in Bed is screening a Valentine's Day special of Paris, I love you. – Not feelin' like a typical rom-com this Valentine's Day? St. George Open Air Cinemas are playing the sly, sweet but with a thrilling twist movie, 'A Simple Favour' this Valentine's Day. Don't let parking kill the v-day vibe – let Oscar
help
.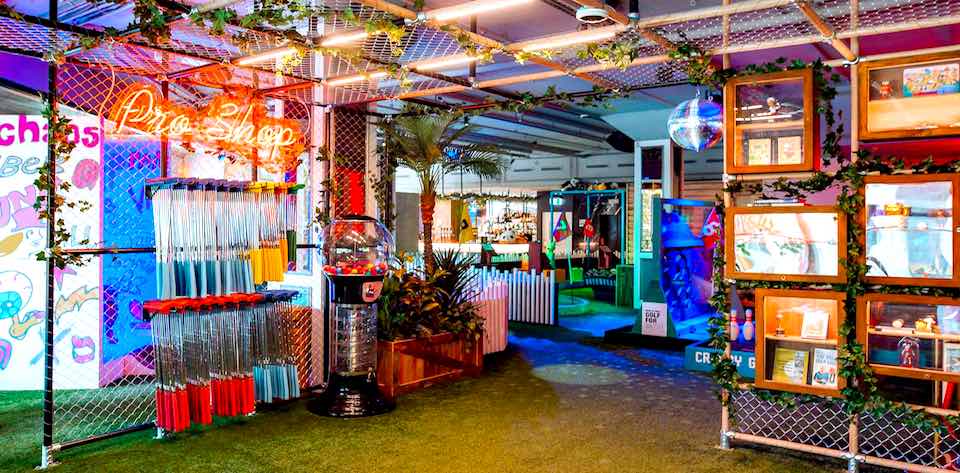 Newtown's Holey Moley
For something a little more casual, but still won't break the budget, at $16 pp you can get out your mini golf skills at
Newtown's Holey Moley
! This establishment is decked out with unique and funky décor. With neon lights and great music, you and your date can have a great time playing a casual and light round of mini golf or singing your heart out by renting a karaoke room. This is a great fun date idea and the chill atmosphere will ease the v-day pressure. Make sure to book just incase! And of course, make sure your parking situation is all sorted before going out on a date in Newtown. Share with Oscar has cheap parking all over Newtown. Book cheap parking in Newtown
here
. Dates don't have to be expensive. Make sure you don't spend time looking for parking and missing out on the quality time with the one you love this Valentine's Day. Don't let parking ruin the Valentine's day mood! Book your parking in advance.
Find parking in Bondi
here
. Find parking in Manly Beach
here
. Find Darling Harbour parking
here
. Find city parking
here
.
Happy v-day!
P.S we love you, Share with Oscar.