What you should know
There's nothing like Sydney beaches! Sydney's weather is great most of the year, the surf is some of the best in the world, and the sand is literally export quality!
But parking at the beach is a challenge. Sydney beaches are notoriously badly connected to public transport, so most people drive, with parking in high demand.
To make your beach trip more manageable, here are the best beaches in Sydney with parking. We've star-ranked each beach – more stars means it's easier to park.
---
Sydney Beaches with easy parking
Sydney's most iconic Beaches are tough to park at, but Sydney has many other surfable spots with plenty of parking. Read on for our favourites of these, or scroll to the bottom for advice on parking at Bondi, Manly, and Cronulla.
Maroubra Beach – ⭐⭐⭐⭐⭐
One beach down from Coogee, Maroubra is sometimes eclipsed by it's trendy eastern suburbs neighbours, but it's absolutely one of Sydney's best beaches. If you're an ocean pool fan, Mahon pool is one of the best in the city.
As far as Maroubra Beach parking goes, it really couldn't be easier, with plenty of street parking available. Parking along Maroubra Parade is free with a 4 hour limit. Side streets are free with no time limit.
You'll also find free public car parks next to the main beach, at Jack Vanny Reserve slightly further north, and at South Maroubra Beach.
Freshwater and Curl Curl Beaches – ⭐⭐⭐⭐
When it comes to Sydney beaches with parking, it's hard to beat the northern beaches (besides Manly). Unfortunately, this is partly because most people on the peninsula drive, with no train to the beaches. But it's a boon for you if you're beach-bound!
Freshie is a small protected bay, and has lots of parking available. However, because it's so small, close to Manly, and protected, it's very popular. There is a lot of street parking though, so you'll always be able to find a spot, even if it takes a little longer.
Curl Curl is both longer and further north, so has more parking available. It's not too difficult to find parking next to the beach or a very short walk away, except for those peak weekends in summer. Parking at both Curl Curl and Freshwater (and all the northern beaches) is free for residents with a permit, or pay-and-display.
Dee Why Beach – ⭐⭐⭐
Dee Why is the next beach up from Curl Curl, and isn't a perfect beach to parking at. While it has two large car parks at the north and south of the beach, Dee Why Lagoon means there isn't a lot of street parking available to beach goers.
While there is street parking at the southern end of the beach, it gets busy. It's easier to park at Dee Why than Bondi or Manly, but not by much.
Collaroy/Narrabeen Beach – ⭐⭐⭐⭐
Collaroy/Narrabeen (look, it's the same beach) has all the benefits of Curl Curl, but multiplied. It's Sydney's second longest stretch of sand after North Cronulla, and has multiple parking lots up its length.
There's also street parking all the way along, though it's only a few blocks deep. Still, you'd be hard pressed not to find somewhere to park a short walk from the beach.
Avalon Beach – ⭐⭐⭐⭐⭐
While it's a bit of a drive, the beaches at the tip of the northern beaches peninsula are some of the best Sydney beaches when it comes to parking availability. Avalon especially, for such a short beach, is very wealthy in the parking department.
The beach has two parking lots at the north end, two parking lots at the south end, and is a short walk from the Woolworths parking lot. There's also lots of street parking for those very busy beach days.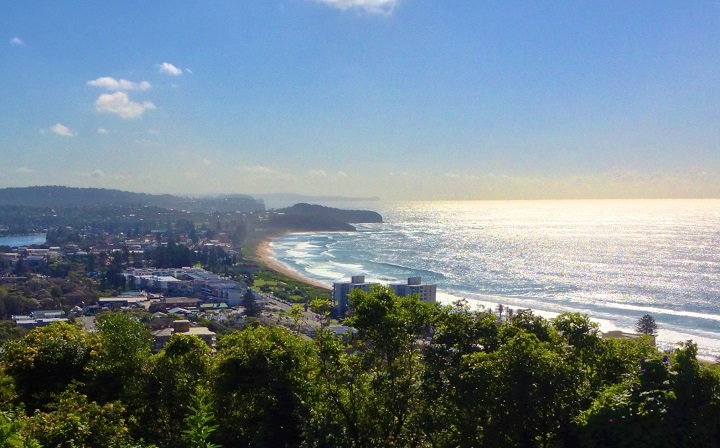 ---
Sydney beaches with less easy parking
These three beaches are Sydney's most iconic, and for good reason! If you've never been to Bondi, Manly, or Cronulla Beach, or are hosting visitors, they're absolutely worth visiting.
To make your day a little easier, here's a quick guide to parking at each of these beaches.
Parking at Bondi Beach
Parking in Bondi is tough. While there are lots of spots available, they mostly come in the form of expensive, hard to find street parking, or expensive car parks from Wilson Parking, Secure Park, and Waverley Council.
Thankfully, there's an easier way. Share with Oscar lets you find and book a spot before you leave home, to have a guaranteed spot when you arrive. Share with Oscar spots are mostly the driveways of other members. It's both more affordable and less hassle than the alternatives.
Learn more about parking at Bondi Beach here.
Parking at Manly Beach
Parking at Manly is expensive and highly competitive. Street parking spots start at around $10 an hour, assuming you can find one! There are four local parking lots with around 400 spaces. However, Manly has around 4,000 visitors a day, so that may not be your best option.
Do yourself a favour and check for Share with Oscar listings before you head out. Not only could you find a cheaper spot available, but it'll be waiting for you when you arrive.
The other option is public transport which, while not necessarily easy, is just as iconic as Manly Beach. Grab a train to Circular Quay and jump on the Manly Ferry. It's a 30 minute ride with the best views of Sydney Harbour you can find.
Learn more about parking at Manly Beach here.
Parking at Cronulla Beach
Finally, there's Cronulla, Sydney's longest beach (if you include North Cronulla). There's parking available by Cronulla Beach itself, but it fills up quickly. Street parking has always been in high demand, and development on the Cronulla Peninsula has made it even more so.
When driving to Cronulla Beach, your best bet is North Cronulla Beach, which has lots of free beach parking. Parking continues all the way up to Wanda sand dunes, past Wanda Surf Lifesaving Club. While this is technically Wanda Beach, it's still the same stretch of sand!
Your other option is to catch public transport. Cronulla is the only Sydney Beach with a train station, and it's a very short walk to Cronulla Beach proper.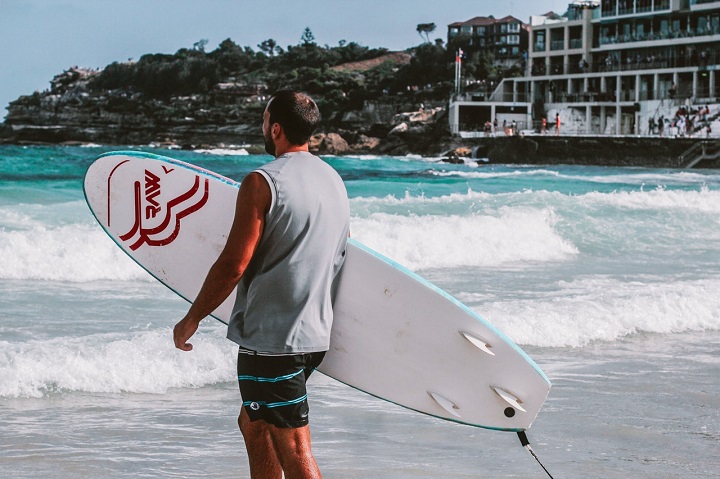 ---