Sydney is no stranger to the summertime heatwave, it's almost an iconic mark on mid-summer. If we didn't have a heatwave, is it really an Australian Summer? What better way to beat the heat than hitting up some of the best beaches in Sydney. Sydney is home to some of the world's most iconic beaches, so the team at Share With Oscar have put together our list of the ultimate beach-side playgrounds in Sydney to hit during 2019.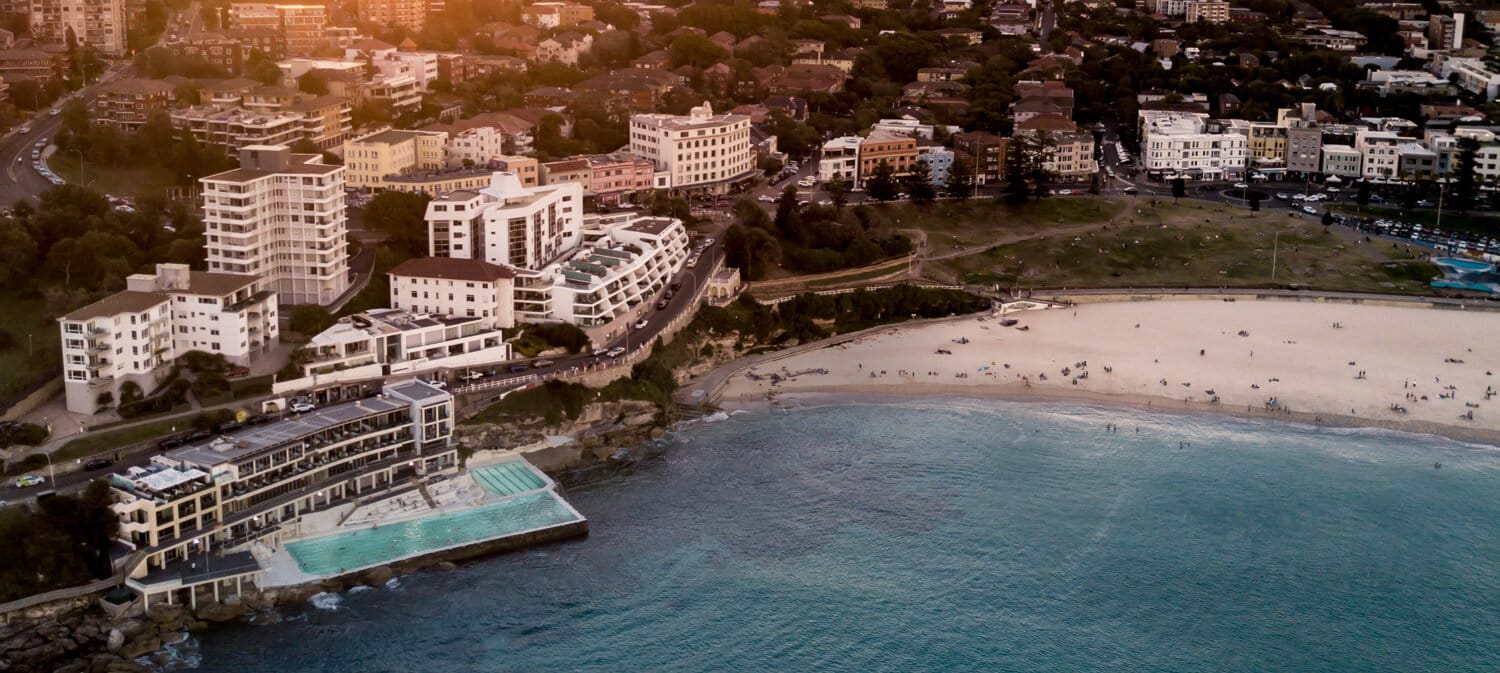 Bondi Beach
Things to do at Bondi Beach:
Ahhh. The iconic Bondi Beach. One of the reasons people from all over the world come to visit our beautiful country. The one kilometre stretch of white-sand puts Bondi on the International map and brings both local and international visitors to its awe. All year round, you can find different things to keep yourself entertained. From soaking up some vitamin D on the sand, the coastal walk to Coogee, learning how to surf, the annual Sculpture by the Sea, or enjoying a summertime cocktail at the iconic Bondi Icebergs. AND, if you hang around the Pavilion you can catch a glimpse of our Bondi Rescue Boys.
Bondi Beach Food:
We can tell you now, Bondi's food scene is EXTRAAA. There are so many great finds whether its for a coffee, brunch, dinner with friends, or date night. Here are some of our faves: Tony from Bondi Tony's is the embodiment of Bondi. You'll find all types of burgers there. Bondi's Best, (yes that really is what it's called!) is a great seafood spot and wine bar on Hall Street. Then we have Bondi Hardware which is great for a drink and nibbles. We realised when going through this with the team that there's there's just way too many good ones to to list, and that we'll have to dedicate a whole blog to Bondi eats! Stay tuned for that!
How to get to Bondi Beach with Public Transport
With public transport take the 380 or 333 bus at Bondi Junction and it takes you right to the iconic sand strip. The buses from the city to Bondi Beach take 45 minutes and may be numbered 380 or 333 which both go to Bondi Beach. Buses go along Elizabeth Street next to Hyde Park, turning left at Liverpool street, up to Taylor Square, thence to Paddington and Bondi Junction via Oxford Street.
Parking at Bondi Beach:
If you're driving, you'll be hard pressed to find a parking spot without patience and at least 30min driving in circles losing your mind. And as for free street parking? forget about it! What about all day or untimed parking? No such thing! But I hear there's a pretty cool parking app to help with that! This app was pretty much made for Bondi. It was where the idea was borne, and where we started. So if you're heading to Bondi, be sure to book your private, VIP spot through Oscar
Manly
Things to do at Manly:
If you're looking for that Aussie summer you see in the movies, where you do nothing but go swimming, kayaking, surfing or simply relaxing on the sand and living that stress free life, Manly is your beach. Summertime at Manly beach brings that summertime vibe with activities ranging from stand-up paddle boarding to beach volleyball, or just simply soaking up the sun on the golden sand. Manly is a favorite amongst surfers (beginners and pros). Manly holds some great markets over the weekend too.
Food:
Manly's food scene has plenty to offer. From perfectly brewed coffee at Jellyfish, locally handcrafted beer at 4 Pines Manly or a quick lunch at Manly Wine, to bars to share cocktails. Manly has a range of poppin' food places that completes your trip to the homey seaside village.
How to get to Manly Beach:
Ferries are one of the most popular options to travel to Manly from the city. Take the F1 Ferry Line from Circular Quay and it takes you straight to the shores of Manly. Bus services that connect Manly with the City are 136, 139, 169, 199 at various locations within the city.
Parking at Manly Beach:
It won't come as a surprise, parking in Manly is hard to find on a busy weekend. Whilst there are council car parks providing 2 hours of free parking, longer that that and it will set you back $40+ dollars for the day – check out the parking rates
here
Share with Oscar is growing in the Manly area, but they get snapped up quickly. Be sure to check out the app before you head to
Manly
.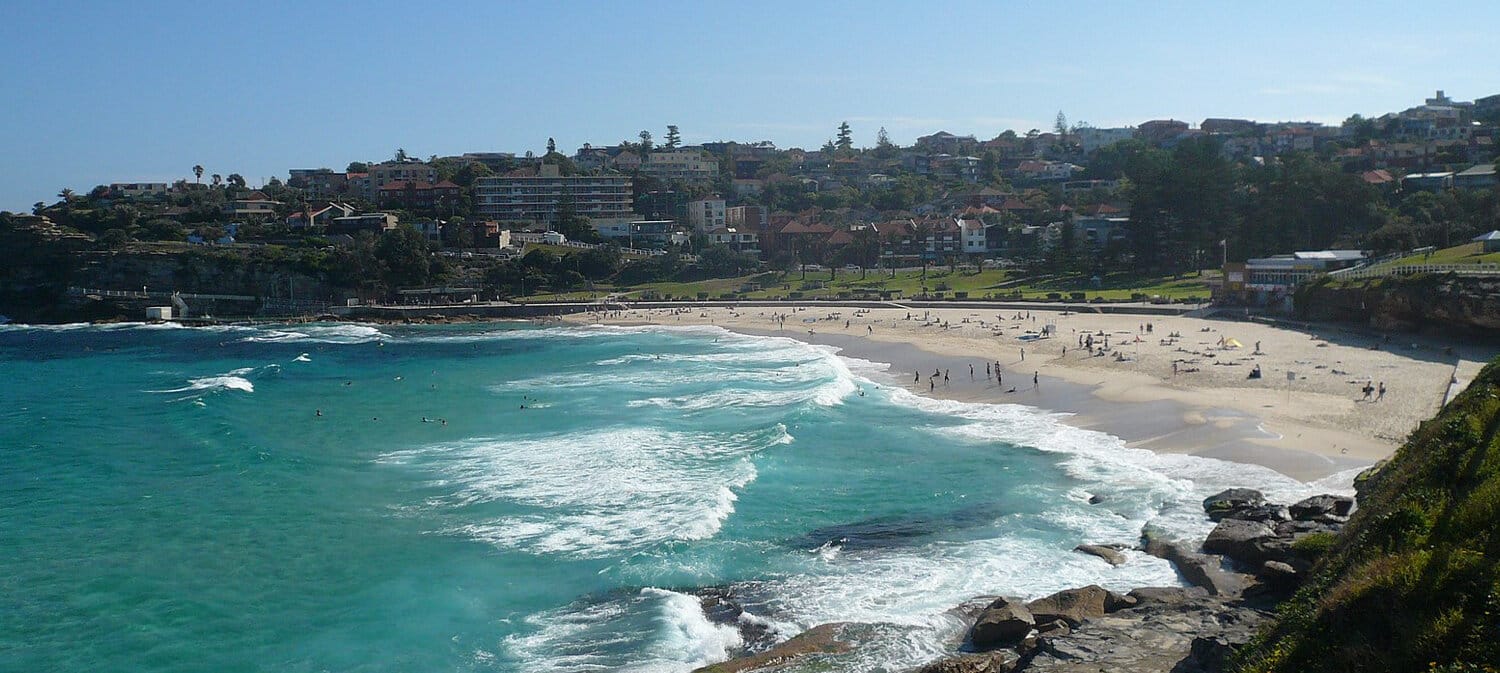 Bronte Beach
Things to do at Bronte Beach:
The Monica to Bondi's Rachel (we love , Bronte Beach is a wonderful alternative for those who want to get away from the crowds of Bondi without giving up the beautiful surf. Add in a great BBQ and park areas for families and get-togethers. Enjoy the Bondi to Bronte coastal walk along the picturesque sides where the ocean and land collide in great swells that make it the perfect place for surfers. So if you're visiting for the first time, make sure you take care in the surf as the waves can get pretty big! If you're not too keen on the surf, the beautiful and natural Bronte sea baths are found at the south end of the beach. Bronte Beach is also not shy in the food scene, with 'instagrammable' places of Bronte Belo, or the delicious coffee of Bogey Hole Café, and of course Three Blue Ducks.
How to get to Bronte Beach:
Take the 381 or 362 bus from Bondi Junction. The 440 bus from Liverpool Street near Museum Station will take you to the family friendly sand strip of Bronte Beach!
Parking at Bronte Beach:
The parking meters surrounding streets in Bronte, cost $4 an hour. The pain of parking usually takes away from the time spent on enjoying the beach itself. There are some wonderful Bronte locals who are sharing their parking spaces with you, to limit your time spent on searching for parking in
Bronte Beach
.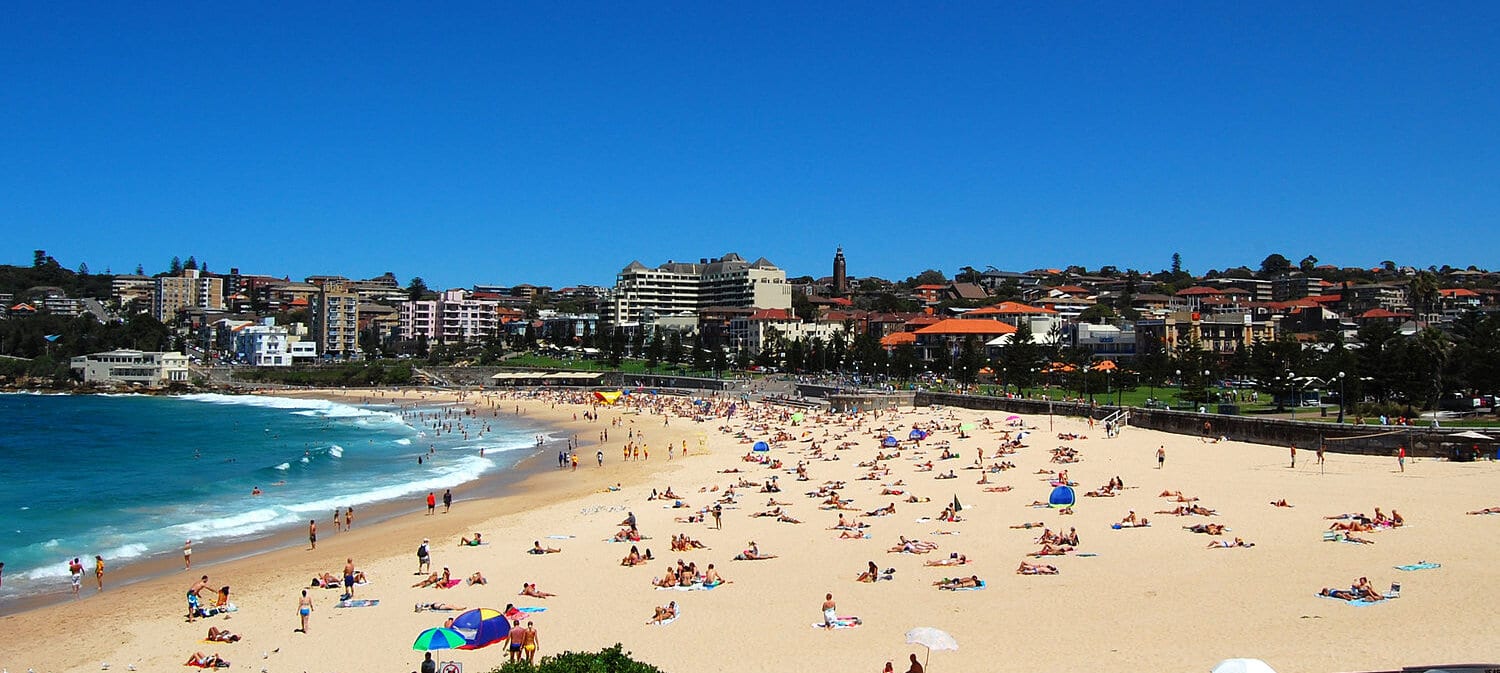 Coogee Beach
Things to do at Coogee:
Further south, who can forget Coogee beach. Coogee puts itself on the map for having that super laid back vibe, tranquil waters, historic baths and plenty of space to enjoy perfect picnics. The family-friendly Coogee Beach comes with calm waves and great facilities to make sure your day goes swell. Enjoy spectacular views of the six kilometre Bondi to Coogee coastal walk then wine and dine in the multistorey beachfront of Coogee Pavilion, and for a more chilled vibe, check out Coogee Bay Hotel.
How to get to Coogee Beach:
Coogee Beach is a 20-minute drive from Sydney City Centre. You can take a 30-minute bus from Town Hall Station and Central Station that takes you straight to Coogee.
Parking at Coogee Beach:
The drive to Coogee Beach is made easier with the Share with Oscar App. Find cheaper hourly deals where you don't have to deal with parking meters or the pain of parking! Find daily or hourly parking that suits your needs so you don't miss out on the summertime fun at Coogee Beach.
Palm Beach
Things to do at Palm Beach:
Oh Palm Beach, or Summer Bay as some might affectionately know it as, is the little strip of paradise lies at the end of a long peninsula, with the surf on one side and serene waters on the other. The golden sands and clear waters have locals and international visitors finding paradise and tranquillity at Palm Beach, hoping to catch a glimpse of their favourite Home and Away stars. Hot tip – Mondays, Tuesdays and Wednesdays in the Winter months are the most popular filming times for the TV Hit series.
How to get to Palm Beach:
Take a L90 Bus from Wynyard Station and it takes you directly to Palm Beach which takes roughly around 90 minutes away.
Parking at Palm Beach:
Unfortunately, driving to Palm Beach, parking comes with pain, and recent changes to the pricing, the hourly rate comes at $10 an hour. The pain of parking usually takes away from the time spent on enjoying the beach itself.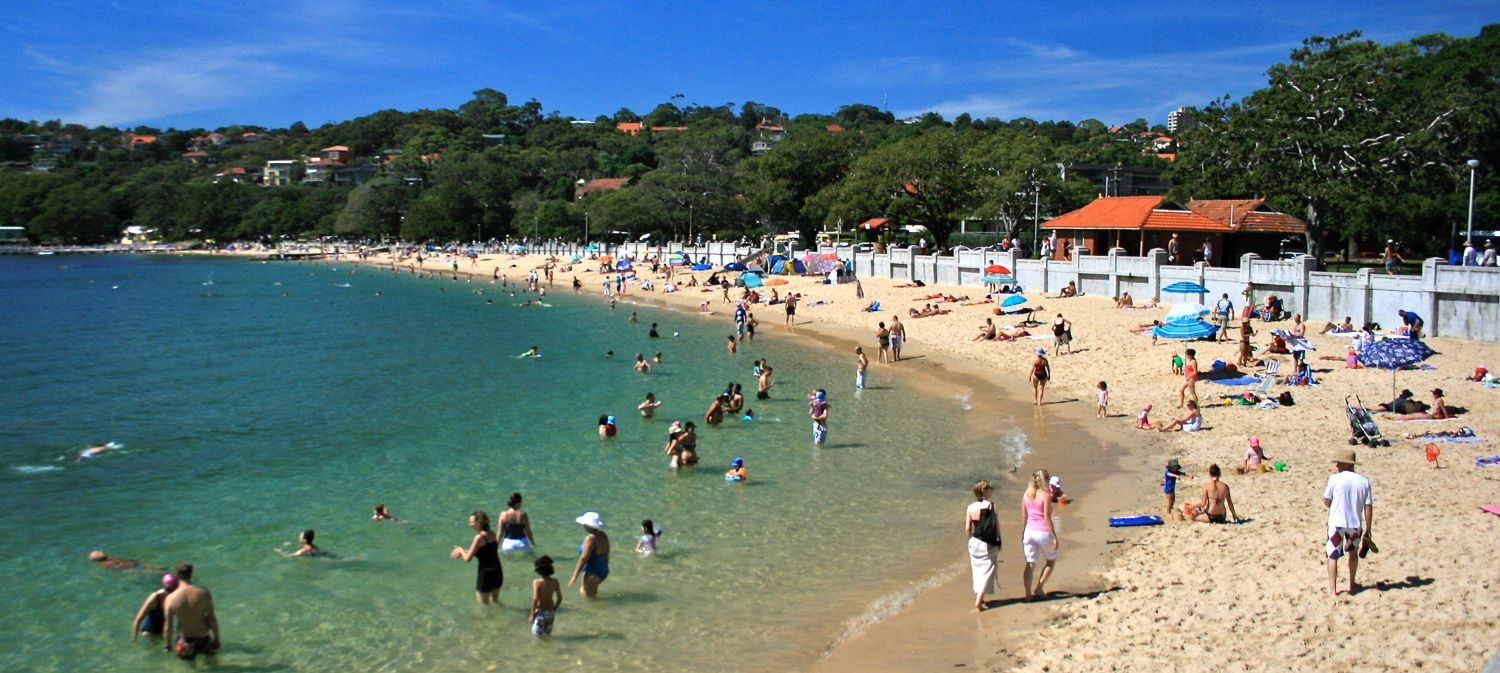 Balmoral Beach
Things to do at Balmoral Beach
Balmoral Beach is one of the Northern gems of Sydney. Its picturesque natural surroundings stuns visitors with the scene of yachts, waters and a tree promenade that lines the beach. This family friendly beach welcomes optimal relaxation experience with a gorgeous safe little rock pool at the northern end of the beach that is child friendly. The Boathouse restaurant that sits over the water is a landmark that is extremely popular in the summertime. This little slice of paradise is a perfect getaway for the summer if you're looking for relaxation before summer ends.
How to get to Balmoral Beach
The Buses 245 from Pitt St Mall, 370 from Sydney Park and 245 from Radisson Blu Plaza Hotel runs through to Balmoral Beach.
Parking at Balmoral Beach
Parking does not come cheap in Balmoral, and unfortunately the closest carpark, "Balmoral Beach Carpark" so no longer active. Goodluck finding street parking, and when you do, be prepared to be set back $10 per hour.