What you should know
When it comes to mental aerobics, there's not much more taxing than a full-time university degree. Even a part-time course gives you more to do than most full-time jobs, and mid-semester breaks are often packed with more work than relaxation!
As you can imagine, university students drink a lot of coffee to help them get through the day. If you're a student at UNSW (The University of New South Wales), there are tonnes of great cafes nearby. If you're not a student, but happen to work near UNSW's Kensington campus, this article is for you too! Here are the best cafes near UNSW, Sydney Australia.
---
The best cafes on-campus at UNSW
MAZE Coffee and Food
If you're on campus, it's hard to go past MAZE for your morning fix. They serve Will & Co coffee (excellently brewed) and the staff are some of the most pleasant baristas you'll meet in Sydney. Do be aware that with some of the best coffee at UNSW, there's a bit of a wait around 8.45 most mornings!
Find MAZE on Google Maps, or on their Facebook page.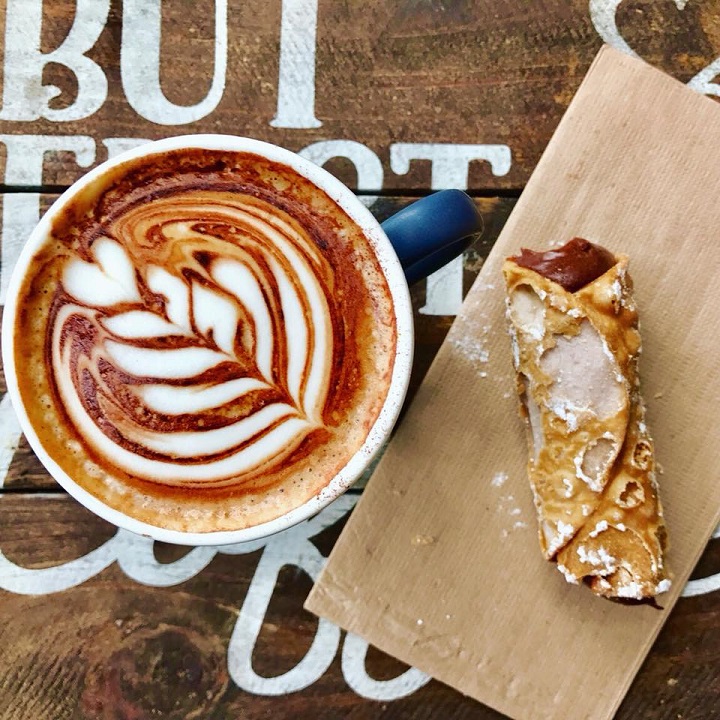 Stellini Pasta Bar
As the name implies, Stellini is a pasta bar, but from 7.30am seven days, they're a great spot to get a quick cup on your way to class or the office. They serve Campos coffee and it's just as good as you would expect. You'll find them on the northern edge of the UNSW campus, just east of the intersection of High Street and ANZAC parade. Whether you go for a morning coffee or a late linguini, you'll be glad you did!
Find Stellini on Google Maps, or on their Facebook page.
Cafe Brioso (Coffee Cart)
The Coffee Cart on the library lawn has been a staple of life at UNSW for years. Coffee Cart (or Cafe Brisoso) makes some of the best coffee on campus for the student or lecturer on the go!
Find Cafe Brioso on Google Maps.
Atomic Press
Atomic Press can be found on lower campus, near the north-west corner of the Quadrangle Lawn. It's part of the Street Canteen group, who run several fresh food joints in the area. The coffee and food is great, but they don't take cash, so make sure you bring a card along!
Find Atomic Press on The Street Canteen website.
JG's Cafe
The last cafe on-campus at UNSW on this list is JG's, located just south of the UNSW Business School. JG's serves consistently good coffee, has indoor and outdoor seating, and a very healthy selection of salads if you're hungry!
Find JG's Cafe on Google Maps.
---
The best cafes off-campus, near UNSW
A Little More Cafe
A few more cafes can be found off-campus, and A Little More Cafe can be found on Belmore Road, near Randwick Shops. Opening at 6am on weekdays, it's a great place for early starters who don't want to sacrifice great coffee for early morning convenience! They also do a great coconut milk latte, if that interests you!
Find A Little More Cafe on Google Maps, or on their website.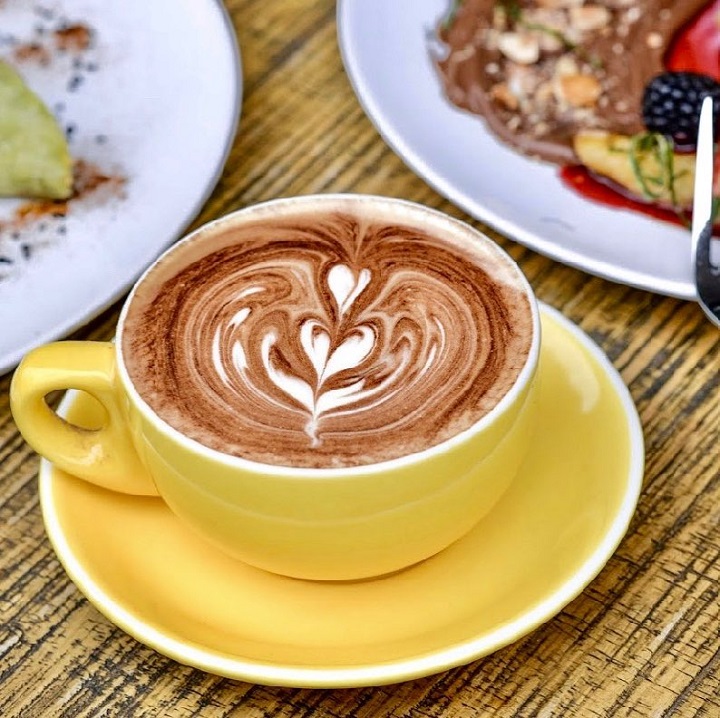 The Shed Randwick
The Shed is a chain of coffee shops across Sydney, but don't let that put you off – they're great baristas with scrummy food! The Shed is in the Royal Randwick Shopping Centre, so drop in next time you're getting groceries or having a browse!
Find The Shed on Google Maps, or on their website.
169 Cafe
At the northern end of the Randwick commercial strip, 169 Cafe is a light-filled, breezy venue for your next caffeine caper! They serves Toby's Estate, and are definitely in the top few percent of Aussie baristas. The food isn't super expensive either, which is always a plus.
Find 169 Cafe on Google Maps, or on their website.
Esquire Espresso
Esquire Espresso is the last cafe near Randwick shops on our list, but it's certainly not the least. While they're not open Sundays, Esquire Espresso has some of the most consistently good coffee near UNSW six days a week. A Campos cafe, the coffee is excellent, and their breakfast is very hard to beat!
Find Esquire Espresso on Google Maps, or on their Instagram.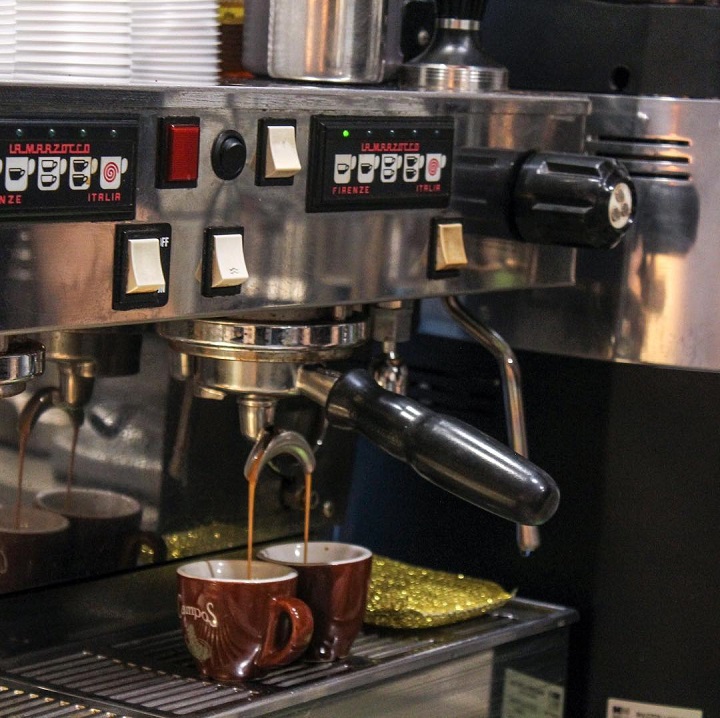 Zen Up Cafe
Zen Up Cafe is a charming hole-in-the-wall coffee shop on the eastern side of ANZAC Parade, near Kingsford shops, just south of the UNSW campus. It's an awesome spot to grab a coffee and breakfast on your way to uni or work – their breakfast sandwiches are a great size meal if you're not keen for a massive breakfast.
Find Zen Up Cafe on Google Maps, or on their website.
Brewing Now
Another reminder that this list is in no particular order, and while Brewing Now sits at the bottom of this page, it's an amazing spot for even the most discerning coffee snob! In the heart of Kingsford shops, Brewing Now is a regular haunt for an entire suburb or coffee drinkers, thanks as much to their excellent beans as to their excellent service. Do yourself a flavour favour and visit Brewing Now…now!
Find Brewing Now on Google Maps, or on their website.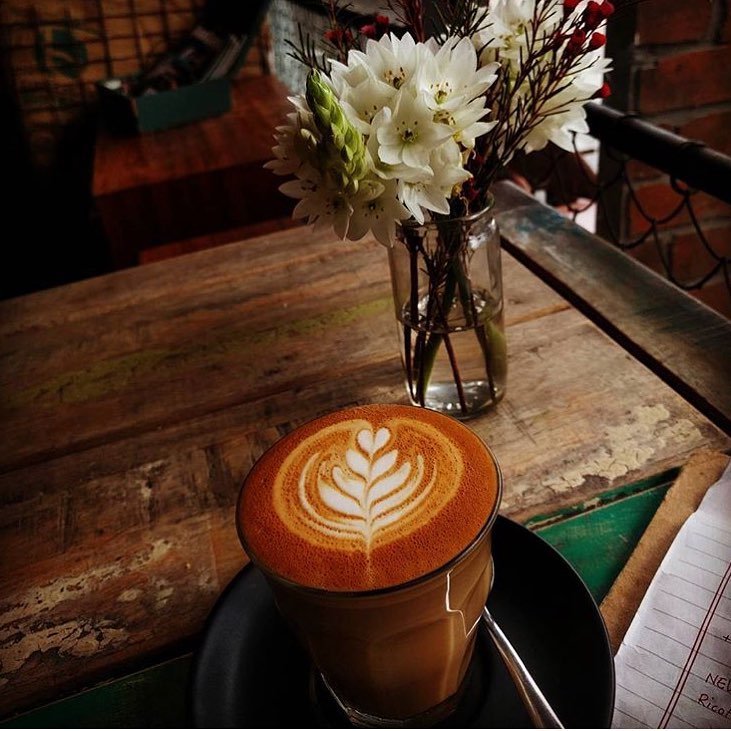 ---